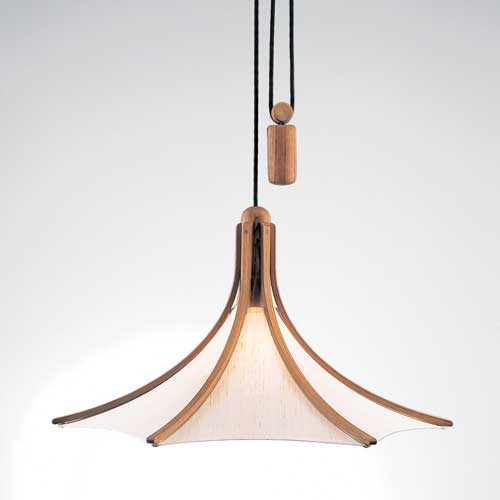 Rise And Fall Light Adjustable Height
Regular price 640.00 CHF Sale
This adjustable pendant rise and fall light has a spectacular oriental design that brings a lot of personality and warmth to a room. The height can be adjusted with a wooden counter weight for a more intimate lighting. 
Teak, lamp shade in wild silk.
Dimensions: height 45 cm, ø 60 cm
Shipping from Zürich, Switzerland.